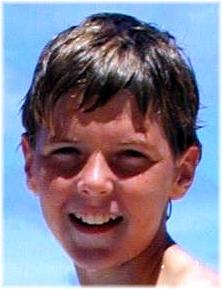 Adrian David Wade was born on November 09", default"images/AdrianWade.jpg" width="222" height="289" alt="12-yearr-old son committed suicide while on Strattera">
Adrian David Wade was born on November 09, 1991
My 12-yearr-old son committed suicide on October 23, 2004. He was on 60mgs of Strattera daily. He was on it less then 4 months. His dx's were ADHD, ODD, and R/O Bi-Polar 1.
I only want to worn parents about what I have learned since then about this wonder drug Strattera. Strattera is a FAILED antidepressant.
It is an SNRI the same class of drugs as Effexor which to the best of my understanding is in the antidepressant category. However, Strattera is not classed as an antidepressant?
If your child is already on Strattera watch them CLOSELY! I even thought this drug was so wonderful I had put my youngest child also on it. Two days later my 12 yr old son was dead. My son's suicide came out of the blue. He did not show any of them typical signs of depression if any at all. Get informed!
It has been proven that antidepressants can cause children to have suicidal thoughts and some children will follow through with their thoughts.
Adrian will always be in our hearts. He will be greatly missed and loved by both his family and all his friends.